GREENHOUSE Wallpaper - Vintage Rose - Sample h1>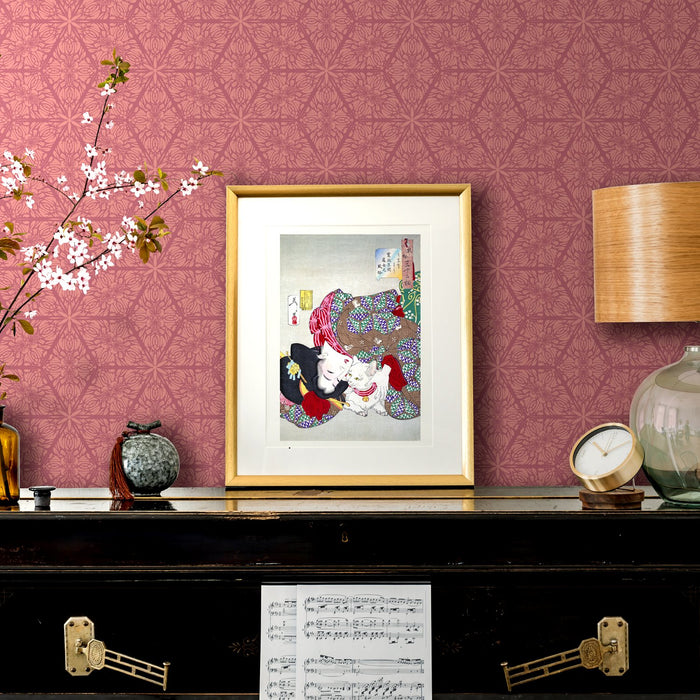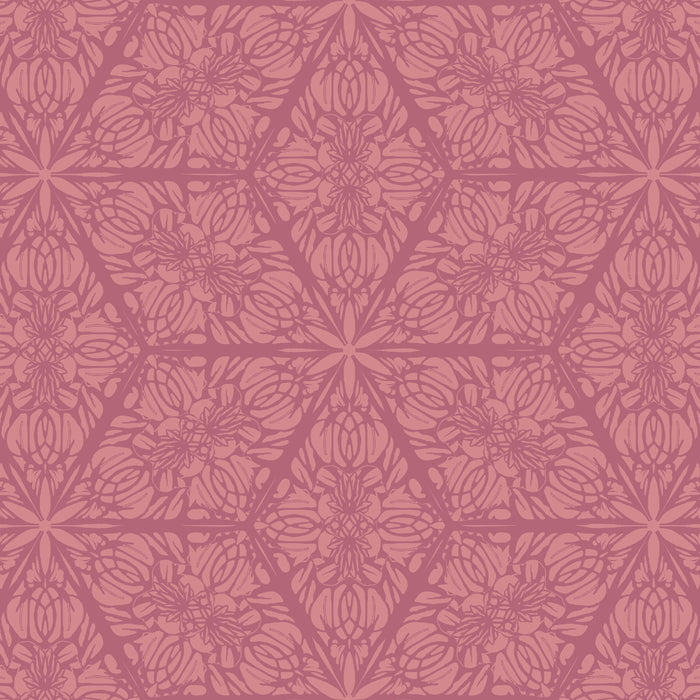 Greenhouse unites Art Nouveau and Japanese design. An abstract illustration has been reconstructed into a complex botanical motif. 
Greenhouse is available in wallpaper, fabric and cushions.

Sample service
Your Greenhouse swatch will be approximately 13cm x 20cm, therefore please note it won't represent the entire repeat.
Free delivery is applied to all sample orders within the UK (3-5 business days). 
Samples are non-refundable.
Product details
- Composition: Mica coated non-woven, with a pearlescent, subtly textured finish.
- Weight: 167gsm
- Origin: manufactured in the UK
- Application: paste-the-wall
- Roll dimensions: 52cm x 10m
- Repeat dimensions: 26cm (W) x 15cm (H) - straight match
- Care instructions: clean with a damp cloth
Alternative colourways: Exotic Green and Ornamental Blue
Please refer to our Wallpaper Installation Guidelines for more information on measuring and installing your paste-the-wall wallpaper.
We take all reasonable care to ensure consistency in your wallpaper. But minor variations in colour may occur between batches as part of the printing process. Therefore please calculate your required number of rolls carefully and order them at the same time.

Please see our Terms and Conditions for more information on placing orders.